Custom Neodymium Magnets Manufacturer
We are the leading manufacturer of custom neodymium magnets – designed to your specifications. Our high-quality materials and superior craftsmanship guarantee the best results.
Neodymium iron boron square magnet
NdFeB magnet with countersunk hole
Neodymium iron boron tile magnet
NdFeB tile-shaped drilling magnet
NdFeB special square magnet
NdFeB special-shaped magnet
Neo Magnets Focus On Neodymium Magnets
The advantages of Neo Magnets:
Micro magnets
Irregular-shaped
High-grade magnets
High-quality neodymium magnets in typical regular forms, such as discs, rings, blocks, etc.
High-quality custom neodymium magnets with unusual forms that are not available on the market.
Individual neodymium magnets with a maximum size of 300 mm are difficult to locate elsewhere.
Do you need bespoke magnets for a particular application? Let Neo Magnets investigate your applications and expectations for a solution.
Precise micro neodymium magnets with a size of 0.2 mm and a tolerance of +/- 0.005 mm.
Neo Magnets is a provider that has been specializing in neodymium magnets for more than 20 years, particularly bespoke neodymium magnets, tiny magnets, large magnets, and magnets with unusual forms.
We put quality as one of our primary concerns and are experts in supplying high-quality magnets to various sectors, including electrical motors, home décor, automotive, medical, and aerospace.
Our team of experts is committed to providing our clients the finest magnets and services possible. Modern production facilities and cutting-edge technology enable us to create magnets tailored to each client's unique requirements.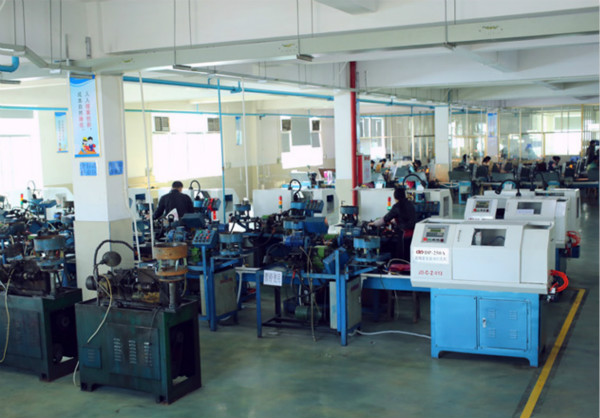 Neodymium Magnets Supplier
We can supply you with the ideal solution whether you want micro magnets for sensitive electrical applications, big magnets for industrial purposes, or irregular-shaped magnets for one-of-a-kind projects.
Magnetic Assembly Manufacturer
One of our key lines of business is magnetic assembly. To handle client orders, we have our own equipment. Likes the magnetic drum, Halbach array, magnetic coupling, and magnetic crawler wheels. As you know, constructing a magnetic assembly is not as simple as paying for Lego. It requires the services of a competent engineer. As a result, we have an engineering staff that can evaluate, simulate, and assemble your order.
We are proud of our dedication to quality at Neo Magnets. And we are committed to offering the finest solutions for our client's requirements and expectations!
OEM/ODM services are provided, allowing you to design magnetic assemblies freely.
Offering Simulation.
There are no MOQ requirements.
Customization is available.
Please give us your drawing and requirements, and we will get back to you as soon as possible.
Custom Neodymium Magnets service

We Have All Your Magnets Needs Covered
When it comes to creating neodymium magnets, high criteria are required. All quality assurance, testing, and inspection procedures are stringent.
If the client has particular design demands, we provide original equipment manufacturer (OEM) services to suit those needs.
Our in-house raw material manufacturing allows us to maintain competitive rates, making our goods more accessible to our clients.
Neo Magnets maintains a large supply of raw materials of various grades, guaranteeing that we can meet urgent client requests.
All magnets are carefully packaged to ensure their security and protection throughout shipping.
To meet the unique demands of our clients, we provide a wide assortment of magnets in various lengths and heights.
Customer Satisfaction Guaranteed
Customers may request free product samples, and our technical support staff collaborates closely with our clients to satisfy their exact design needs.
Long-term Customer Benefits
We believe in developing long-term partnerships with our clients. All of our products come with a three-year guarantee and lifelong technical support.
Customers who do not have import permission may take advantage of our Delivery Duty Paid (DDP) service, as well as different certifications and other services.
What are neodymium magnets?
Neodymium magnets are rare-earth permanent magnetic compounds composed of rare-earth metal neodymium, metal element iron, non-metal element boron, and a small amount of added praseodymium dysprosium, niobium, aluminum, gallium, copper, etc. It is a kind of magnet, also called magnet steel. NdFeB magnets have excellent magnetic properties, are light and cheap, have a wide range of applications, are known as the "King of Magnets," and are the most cost-effective magnet material.
How strong are neodymium magnets?
Neodymium magnets are currently the most powerful permanent magnets and are known as the king of magnetism. They have extremely high magnetic properties and their maximum magnetic energy product (BHmax) is more than 10 times higher than that of ferrite.
What is neodymium magnets used for?
Common uses of neodymium magnets include speakers, hard drives, electric vehicles, industrial machinery, consumer electronics, medical devices, jewelry clasps, maglev aircraft, and permanent maglev trains. They are also used for magnetic separation in laboratories and factories to separate magnetic and non-magnetic materials. 
What are big/large neodymium magnets?
Large neodymium magnets are a type of rare earth magnet made from an alloy of neodymium, iron, and boron. These magnets are mighty for their size and can have a pull force up to 10 times stronger than ferrite or ceramic magnets. They are mainly used in industrial machinery like lifting things, collecting dropped metal pieces, moving cars, and recovering underwater metal vehicles from underwater.
What are disc neodymium magnets?
A disc magnet is a round coin-shaped magnet with a diameter greater than its height. They are generally thin and have north and south poles on opposite planes in the shape of a disk. Neodymium disc magnets are best suited for applications that require flat circular fasteners to connect and secure components.
What are n52 neodymium magnets?
N52 magnets are the highest-grade neodymium magnets available. Neodymium magnets are generally classified according to their maximum magnetic energy product (BH)max, among which N52 neodymium has the best magnetic performance, and N35 has the weakest magnetic performance.
If you are interested in our Magnets products, please get in touch with us! You can contact us in any way that is convenient for you. We are available 24/7 via fax or email. You can also use the quick contact form below or visit our office. We would be happy to answer your questions.